Corporate Wellness
with Zenimal
Transform your
workday.
Zenimal is a powerful tool that can help employees improve their well-being, creativity, focus, and empathy, while also reducing stress and work-related anxiety. In addition, Zenimal can promote relaxation, better sleep, and reset the mind, supporting employees' optimal performance.
Improved focus and concentration among employees
Increased empathy and understanding for colleagues
Lower levels of stress and anxiety
Improved sleep quality, higher energy and mental clarity
Increased satisfaction and improved morale
Improved cell-mediated immunity
Increased motivation and productivity
Book a demo
Get started today by scheduling a demo with our contact form or emailing us directly at sales@zenimal.com.
Trusted by Industry Leaders




Better than an app.
Zenimal surpasses meditation apps as a workplace tool by providing employees with a means to fully disconnect, thus promoting self-regulation and decompression throughout their workday. It also fosters empathy, focus, and tranquility, all of which can have a multitude of advantages in a corporate environment.
Why is screen-free mindfulness so important?
In contrast to screen-based apps, Zenimal offers a reliable alternative that encourages more empathetic and productive workplace cultures by teaching coping mechanisms that reduce stress and enhance communication skills.
Does Zenimal require any special setup?
No, Zenimal does not require any special setup. It is ready to use right out of the box. The rechargeable battery allows for up to 7 hours of continuous use.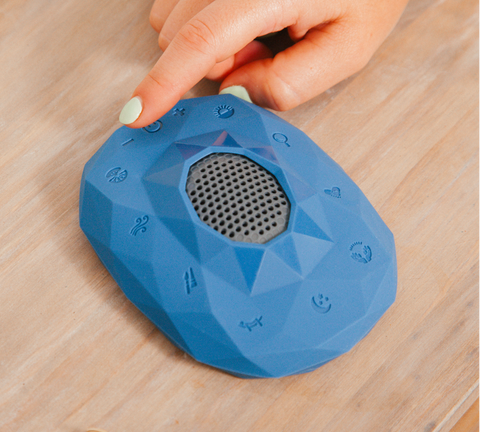 Our Products
With separate models designed for adults and children, Zenimal is a super portable, screen-free way to develop a mindful meditation practice. Cultivate empathy, gratitude, relaxation, and more with the touch of a button!
What you'll receive
We have designed Zenimal to make the setup process smooth and simple. Zenimal comes with everything you need to get started, ensuring a hassle-free experience, plus:
Potential for custom content
Personalized in-persona facility visits
No-questions-asked replacements
Customized success tools
Dedicated customer support
And more...!
Get Started
"For me no matter how tired I am, I have a hard time disconnecting my mind to get to sleep. You'll feel relaxed, count your gratitudes and cultivate empathy with each session before bed, resting on the porch, or before a nap."
"Think of Zenimal's 9 categories like tools in a toolbox—there's always one that comes in handy just when you really need it! No matter what's going on… a Zenimal can be close by to help."